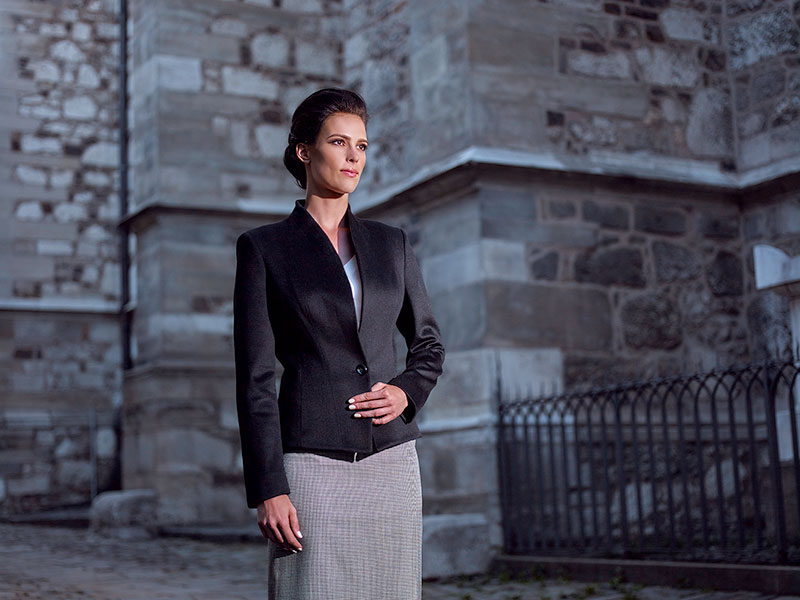 Women's Made to Measure
A stylish and sophisticated service created especially for the lady who has to dress formally, covering jacket's, trousers, skirts, waistcoats, dresses, and blouses. For the less formal with a keen eye for style and fabric, we can equally create a unique garment to rival any of the top designers.
We offer all the design features you have come to expect from our service, with additional style features especially created for the women's tailoring service, including special satin trim, piping, buttons and more.
You can now expand your customer base with just a modest investment in master models. Each size consists of jacket, trouser, skirt, waistcoat and blouses. A comprehensive style portfolio is supplied which includes full figuration guidance.
We offer a full training programme as part of the service.